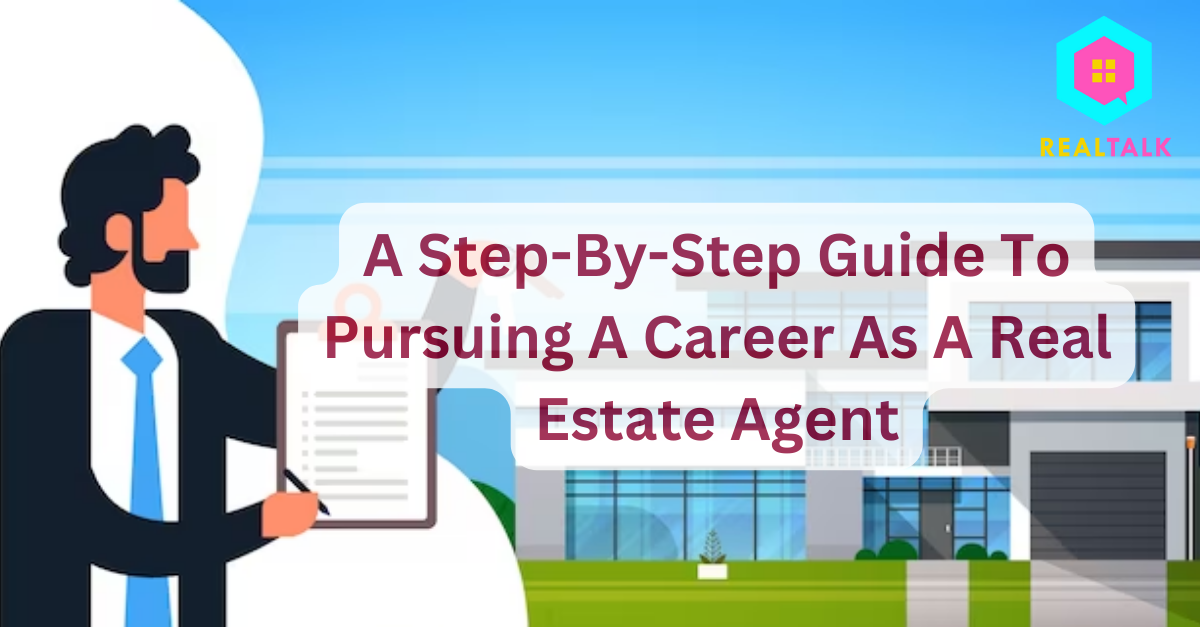 A Step-by-Step Guide to Pursuing a Career as a Real Estate Agent in New Jersey
The real estate industry offers many opportunities for individuals looking for a dynamic and rewarding career. If you're considering becoming a real estate agent in New Jersey, this step-by-step guide will provide you with valuable insights and a clear roadmap to kickstart your journey.
From meeting the requirements to establishing your presence in the market so strong that your name is the first that comes to people's minds while browsing "find a realtor to sell my house in NJ", this guide will equip you with the essential knowledge to thrive in the real estate industry.
Here is how to start your journey as a real estate agent in NJ
Research the licensing requirements
To become a real estate agent familiarizing yourself with the specific licensing requirements set by the respective states is important.
The requirements to be a certified realtor include age, education prerequisites, completion of pre-licensing and post-licensing courses, exam eligibility, background checks, fingerprinting, continuing education, and reporting any criminal history.
To be eligible for a real estate salesperson's license in New Jersey, one must be at least 18, possess a high school diploma or equivalent, successfully finish a 75-hour prelicensure course at an accredited school, and pass the licensing exam administered by PSI Services LLC.
Complete Pre-Licensing Education
New Jersey also requires aspiring real estate agents to complete certain pre-licensing education hours. These courses cover various topics, such as real estate principles, contracts, property management, and ethics.
In NJ, aspiring real estate agents must complete a specific amount of coursework. This entails undertaking 75 hours of pre-licensure education in a classroom setting, which must be conducted at a school or institution approved by the New Jersey Real Estate Commission.
Licensing exam
After completing the required pre-licensing education, you must pass the state real estate exam. The exam evaluates your understanding of real estate laws, regulations, and practices specific to New Jersey. Consider enrolling in exam prep courses or using study materials from reputable sources to increase your chances of success.
The exam consists of two sections: a national section and a state-specific section.
You must pass both sections with a minimum score of 70% within one year of completing your pre-licensing education.
Apply for a license
Upon successfully passing the licensure exam, the New Jersey Real Estate Commission requires individuals to undergo fingerprinting and background checks, which encompass scrutiny of their employment and criminal histories. Once these checks, exams, and fingerprinting are completed, one can apply for a real estate license.
Before applying for the license, find a Property agent in New Jersey willing to sponsor the applicant throughout the licensure journey. While not necessarily a permanent work arrangement, this sponsorship can facilitate valuable professional connections within the NJ real estate market. The application for approval should be submitted to the New Jersey Department of Banking and Insurance, the agency responsible for issuing a real estate license.
After passing the licensing exam, you must complete the online application for a real estate salesperson license through the (REC). Pay the required application fee and provide the necessary documentation, including your exam results and proof of sponsorship.
Networking
Networking is crucial in the real estate industry. Attend industry events, join local real estate associations, and engage with professionals in your area. If you are not sure where to start in your career, perhaps starting on a larger team with a great mentorship program is the route for you.
Consistency
To build a thriving real estate career, focus on delivering exceptional service to your clients day in and day out. If you successfully develop a strong bond with them, they will return to you whenever they need to find a property agent for selling or buying properties. Building a reputation for professionalism, integrity, and client satisfaction will contribute to your long-term success in the industry. Most agents do not realize that the hard work you do now will pay off months from now, so consistency is key in the industry.
Conclusion
By following this step-by-step guide, you'll be equipped with the knowledge and resources to embark on a successful career in real estate. Your loved ones do not need to go through a tough ride to find a property agent since you would offer top-notch services with the right perseverance and tools for success.